Subtitle: WAIT YOU HAVEN'T HEARD THE WHOLE THING YET DON'T WALK AWAY I know there are going to be 8,000 posts (minimum) about Spotify this week and even more opinions. I realize that I'm probably just adding to the noise, and I realize that I am not an expert.
But I just have a lot of feelings about this, okay? Feelings. And what is a blog if not a place to share feelings?
(I added gifs to make this more interesting for people like Jamie.)
My husband is a musician, and I went to Belmont University. I was a music business major for three years before I got my act together and realized hey, I don't really like this accounting stuff, and changed to public relations. At least half of my friends are musicians, whether professional or semi-professional or make-EPs-for-fun. I say this not to claim to be any sort of authority on the topic, but to say that I have a vested interest in it.
If you haven't read it yet, here is Spotify's response to Taylor Swift pulling her catalog from Spotify.
I have a lot of issues with this argument.
The main issue, though, is that this person is trying to argue that because people are going to be stealing music anyway, this is actually a good thing for artists and songwriters. It's the lesser of two evils. They're actually helping artists and songwriters by getting people to pay for their music at all. Basically, artists should be thanking Spotify. (Editorializing, of course.)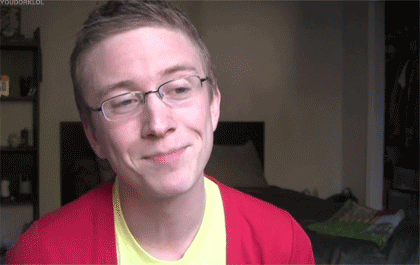 Let me be clear — I'm not against the existence of Spotify. There's a market for it, obviously, and I understand why. I use it from time to time to check out an artist. But let's not act like Spotify is dedicated to the art of music or that they're doing musicians some big favor.
People were pissed that Taylor pulled her library. I get that. It was there, and she took it away. But it's not about the money for her (obviously). She's making a point. And yeah, maybe nothing will change. But at least the discussion is happening. And unless bigger artists like her start talking about it, no one will. A smaller singer-songwriter can pull his or her catalog, but no one will notice. I mean, the fans will notice, but the media won't.
And if you can't go without Taylor's music (I am part of that demographic — no shame), buy. it. Use the money you earned and say, hey, I value this music enough to make a small sacrifice in exchange for it. [Side Note: I know we live in a culture of entitlement, but guys — sometimes you can't get everything you want. If you have 20 dollars, you can choose two albums to buy. And it means you value those the most because it cost you something to get them. I don't know. I just don't really buy the angle that we should be able to have access to All The Music for a small fee simply because we want it.]
I also don't buy the exposure angle as a perk. If you're a writer or a creator of any kind, you know that at a certain point, offering things for free or cheap devalues your talent. Sure, if you've never written anything for anyone before, offer it for free to get practice. But if you continue to do that, you're saying you're not worth paying for. Blogs and websites do this all the time — ask people to write things for free in the name of "exposure." Guys. Exposure is not compensation. Yes, it's something, but it's not the same.
The radio thing. Streams on Spotify does not equal radio play in a practical sense. That was one of the main examples in his argument. Yes, on the free mobile app you can't control the songs, and that's more like radio. But the paid subscription is not. The paid subscription is in place of buying the actual albums you're listening to. It's on demand. Pandora is like radio. In that way I don't mind using Pandora because I'm never going to use it as a replacement for buying music. It would make no sense. Again, I'm not saying if you use Spotify you're a terrible person, but just that this argument doesn't super hold up.
Finally, the main point of the blog is the $2 billion. Stop throwing that number around like it's some big deal. I'm willing to bet that most of that money is going to huge artists. Which is fine. It should. But the remainder accounts for ALL the artists that are on Spotify. All of them. Millions of them. Again, I'm not even trying to argue about what to pay the artists. I'm just saying, don't act like you're paying each artist a million dollars or something like that. Because you're not. I have friends who have their music on Spotify, and they are not millionaires.
Not my friends.
I think the whole thing is just patronizing. Like, "you should be grateful you're making any money at all!"
Just because Spotify is better than piracy doesn't make it beneficial to artists. That's all I'm trying to say.
What do you think? (Please be kind because remember I have a lot of feelings.)