Our country has produced an array of teen pop sensations over the last few decades. David Cassidy. New Kids on the Block. Britney Spears.
We were good at it. The U.S. had the tween market covered--especially in the late 90's. Sure, there were the Spice Girls and probably a couple others who came from across the pond, but I'd say most of the teen idols were from right here in the U. S. of A.
But lately what was formerly our territory is being encroached upon. We're being out-danced here, and America needs to step it up. (In no way did I intend to reference the breakdancing underdog movie "Step It Up." It just happened.)
I present to you three artists who support my theory:
Exhibit A: Justin Bieber
I have nothing but love for J.Biebs. I've seen Never Say Never approximately 5 times. Due to the fact that I own it. Knowing that about me may cause you put me in a certain category in your mind. I'm okay with it. Do what you have to do.
But regardless of how you feel about him, you can't deny that the Biebs is probably the biggest tween pop sensation on the planet right now. And in case you didn't know, Justin Bieber hails from the Great White North. Yep, the reigning prince of pop is Canadian. And that's okay. I'm Canadian, too. (That may also put me in a certain category in your mind, which I'm prepared to deal with. I've been dealing with it for the last 18 years. But that's a story for another time.)
But the top spot in teen idol-dom has traditionally been held by good ol' fashion Americans like Nick Carter and Justin Timberlake, and no one from these here United States is even coming close to competing with the Biebs. Which brings me to my next example.
Exhibit B: One Direction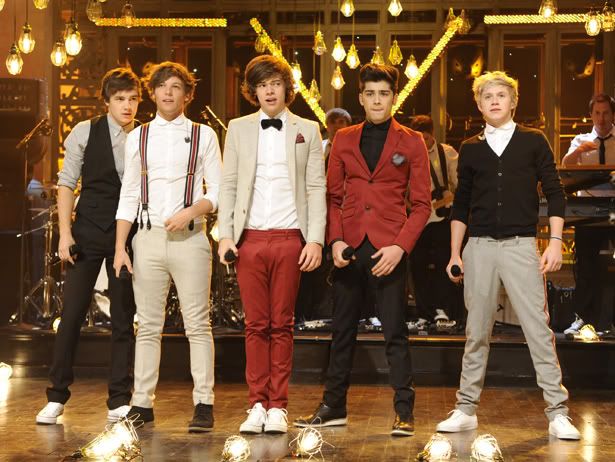 It seems that One Direction has harmonized their way into our hearts at lightning speed over the last few weeks. I, for one, am sold. What's not to like? Bowties. Suspenders. Very little synchronized arm motions. It's Boy Band 2.0. New and improved. You might think these are just wholesome American kids from the midwest who came to the big city with a dream and a YouTube video. Until you hear them talk. Once you're done swooning, you realize that these are no ordinary pretty teenage boys. These are pretty teenage BRITISH boys. It's the trifecta of hearthrobbiness. American boys don't stand a chance. Point UK. [See their SNL performance here and be won over.]
Exhibit C: Carly Rae Jepsen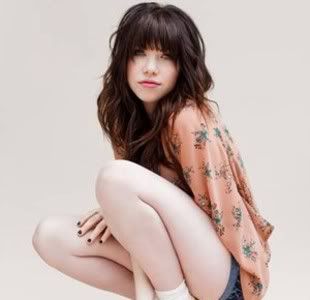 Carly's a little different because she's not herself a teen, but I think her fun pop music and the fact that my teenage cousins listen to her qualify her as a teen pop sensation. I found out about Carly via Twitter when Jackson Pearce tweeted videos of herself dancing in the car and singing "Call Me Maybe" on repeat (which I now do). I looked it up and downloaded it almost immediately. I later found out (shock) she got third place on Canadian Idol, therefore making her Canadian. "Call Me Maybe" is in my top 10 songs right now, but she is another example of how Americans are falling behind in this category.
I'm a fan of all the above artists. They all have a special place on my iPod. I applaud Canada and England for producing such quality talent.
But guys, are we just done contributing teen idols to pop culture? What happened to the JoBros? (Seriously, where did they go? I'm asking.) Where is our new Hannah Montana? Are we not going to commit to raising up the next generation of bubblegum pop? How will tween girls know what to cry inappropriately about? And why is Disney dropping the ball on this? Lookin' at you, Bella Thorne.
Are we just going to lie around and let other people (or YouTube) do it for us? That's not the American spirit. Well, maybe it is. But I propose a revival in the teen idol production line. If we work together, we can bring one of our own into the spotlight for their shot at two years of fame and a lifetime of public mishaps. Who wouldn't want that?
So I implore you, future teen pop stars of America, don't give up on your dream. We need you to represent us. Don't let us down.
Who's your favorite teen pop sensation? (Come on, you know you have one.)