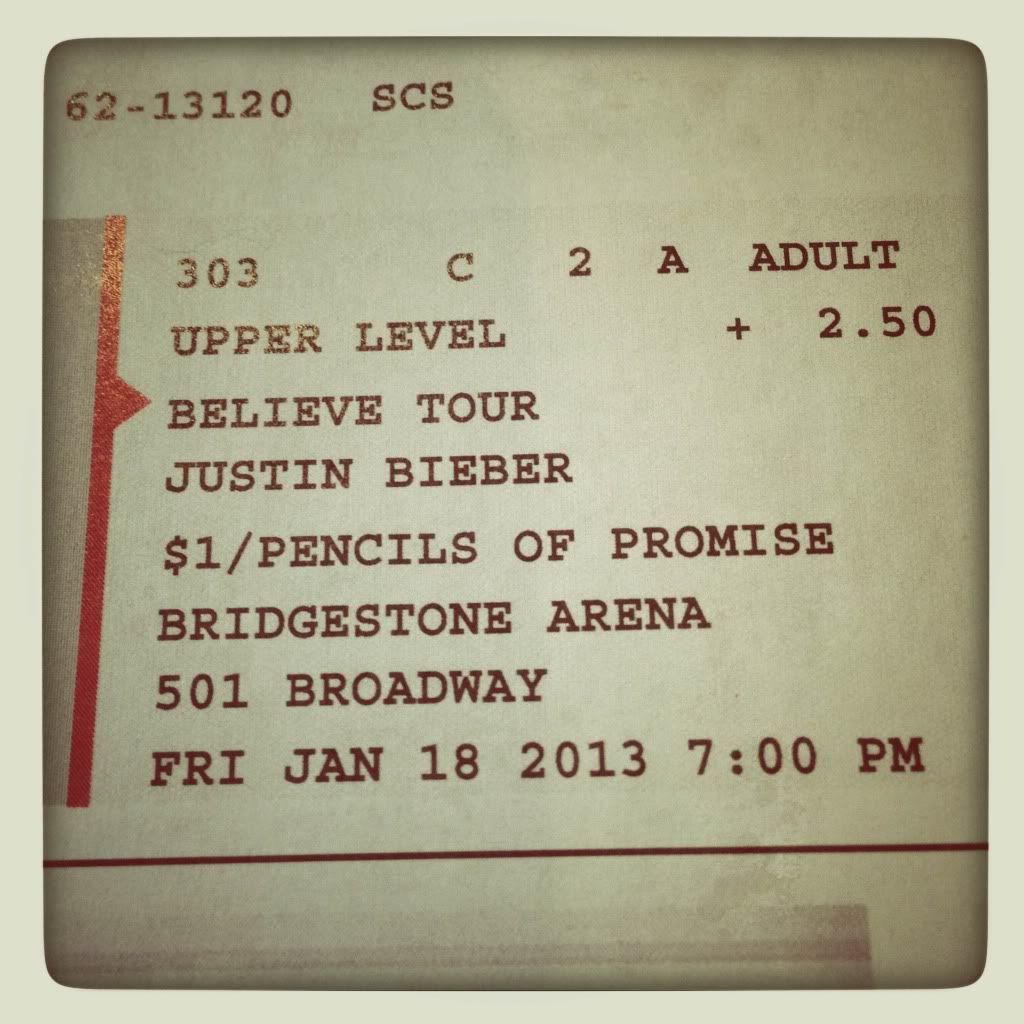 Attention, readers: this is not a drill. I repeat, THIS IS NOT A DRILL.
This is the real deal. The time has come.
Tomorrow night, my friend Hilary and I are braving swarms of squealing teenagers in homemade t-shirts to be serenaded by none other than The Biebs himself.
Will he soar over the audience in heart-shaped scaffolding? Will he bring out T-Swizzle for no other reason than to increase the decibels in Bridgestone Arena to atomic-bomb level? Will he point to the audience a lot and wear a lot of brightly colored pleather? One can only hope.
The only unfortunate thing is that I'm pretty sure I'm sitting too far back to be chosen as the One Less Lonely Girl. DRAT.
We also get the distinct joy of singing 2012's most popular song with 20,000 other people, because Carly Rae Jepsen is his opening act. This tour is almost too Canadian to function.
The good news is, if I learned anything from T-Swizzle's tour last year, the children aged about 11 and under tend to start to lose steam halfway through. The littlest ones even fall asleep. So the screamfest should die down at some point. Though, this is THE Biebs, after all, so perhaps that is wishful thinking.
Hilary is an audiologist, so she'll probably be able to tell me what decibel level we have reached and whether or not I should be worried about permanent hearing loss.
I will also consider this a cultural experience and take copious mental notes so I can report back to those of you who would never venture into this kind of atmosphere of insanity.
What do you want to know about the Biebs concert experience? I will be your representative. (AND...should I get a t-shirt?)